At the Central Library
Beneath Our Feet: Mapping the World Below
Central Library in Copley Square (Norman B. Leventhal Map Center)
Through February 25, 2018
Humans have been delving below Earth's surface for tens of thousands of years.  From the earliest maps of the spiritual underworld made by ancient man, to digital maps of the seabed produced today, the human need to explore and envision the world beneath our feet is age-old.  In this exhibition, you will see how ancient Romans carved vast underground catacombs, how minerals and natural resources have been studied, engineered and transported since the 19th century, how today's scientific and cartographic advancements have enabled us to picture the entire ocean floor, and what lies below the streets of Boston.  As you explore nearly 400 years of maps and images of the world below, you can compare the historical viewpoint with the modern, and see how we have advanced our perception and depiction of what lies beneath. View the online exhibition.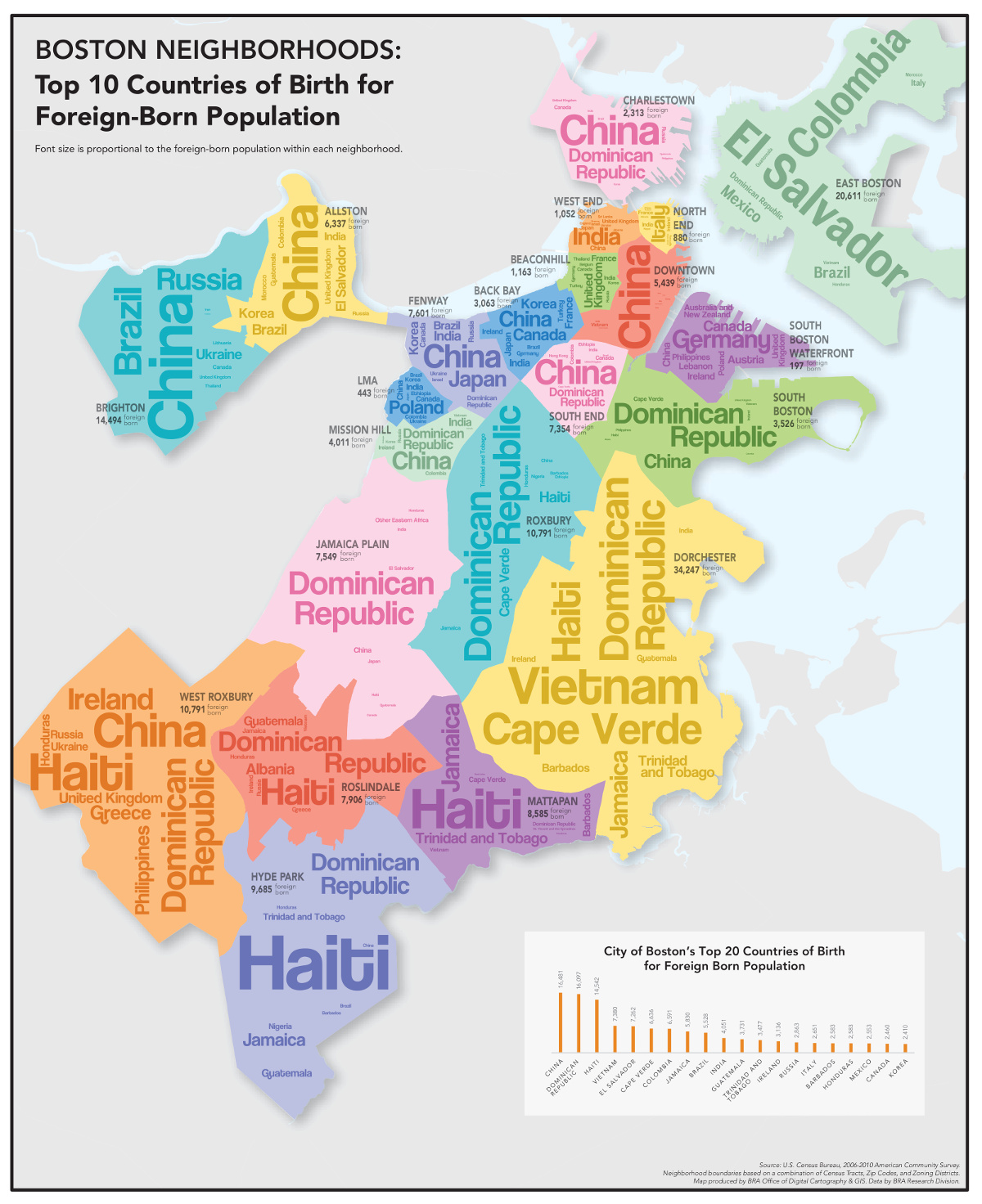 Who We Are: Boston Immigration Then and Now
Central Library in Copley Square (Norman B. Leventhal Map Center)
May 24 through October 31, 2017
Recent immigration has given Boston a new richness of ethnic, language and cultural diversity, with more countries than ever before represented among us. Boston's foreign-born population, hailing from more than 130 countries, now accounts for 28% of the city's total population, and the neighborhoods that make up Boston often tell unique stories of diversity and change.
This exhibition compares the landscape of today's "new" Boston with that of over 100 years ago. The maps and graphics on display here show where Boston's foreign-born residents originate from, and where newer immigrant groups have settled, while celebrating who we are, and the vibrant diversity that is Boston. View the online exhibition.