Free books, anyone??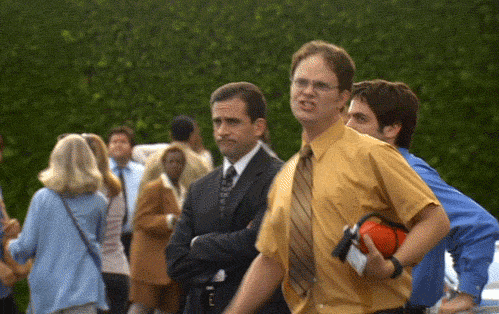 Starting April 27th, audiobook service, SYNC, is providing free downloads of YA titles for teens to read and enjoy over the summer! Simply download the OverDrive app and listen to books on your phone, computer, or any device that has internet access and allows downloads. Each week SYNC releases two new titles shelved by a similar theme or genre such as classic literature, science fiction, or real life teen stories. Titles change each Thursday at 7 a.m. and the program runs until August 16th.
Stuck on the train for an hour? Plug in and listen to Douglas Adams' science fiction journey into space, A Hitchhiker's Guide to the Galaxy. Hours of household chores ahead of you today? Speed up time by immersing yourself in Nikki Grimes' award-winning novel, Bronx Masquerade, which uses the structure and prose of poetry slams to tell the stories of 18 different teens who undertake the risky challenge of self-revelation. Want to be dip into a deep, dark, and dangerous mystery on a hot summer day? Listen to Daniel José Older's Shadowshaper, a suspenseful tale of magical shadowshapers, a family's hidden past, and a killer in the shadows.
Aside from being FREE, there are so many reasons to try to SYNC and listen to audiobooks. For example, many of the weekly titles can be found on
school summer reading lists, providing you with a wonderfully interactive alternative to access a variety of books while completing your assignments. What if reading is just not your thing? Audiobooks are appealing for this very reason. You no longer have to sit in one place and read until your eyes glass over. Listen to chapters 1-4 while exercising, walking to your friend's house, or riding the train to and from your summer job. Audiobooks can be read anywhere, anytime and enable you to experience a diverse selection of book with easy access. Plus, the theatrical readings by authors and actors make these stories all that more enjoyable. One of the best features – audiobooks tell you how much time is left in the book! Time management at its best!
Visit SYNC to get started today. Once registered, you can receive alerts about upcoming featured books by texting syncya to 25827. You can also keep track of the program through SYNC's e-mail newsletter and by visiting www.audiobooksync.com. These alerts do not send you the titles but keep you in the loop as to what you are reading next! Give audiobooks a try and hack the boredom of chores, transit, and summer blues by SYNCing your device and unlocking a world of adventures, romance, dramas, and fantastical realms. Happy summer reading!
Did you know that in addition to physical books and DVDs, your library card gives you access to audiobooks through Bibliocommons, Hoopla, and Overdrive. To learn more about how to download audiobooks to a device, visit the library's eBook & Digital Media page. To browse books on CD, search for titles and authors in the BPL catalog and select "Audiobook CD" under format. Or, ask a Librarian!
Want to create your own technology life hack? Stop by Teen Central during Open Lab time.
"Hack the System!" features examples of technology life hacks created by Ally, the Youth Technology Librarian at Teen Central. Check back on the third Friday of each month for her latest post.