Thank you for your interest! There has been an overwhelming response and all of our summer dates (June-August) have been filled. The one-hour wedding is offered on select dates within a 90-day booking window. For example, September dates will be available starting June 1 at 9 am. We are excited to continue offering 1-hour wedding ceremonies throughout the year.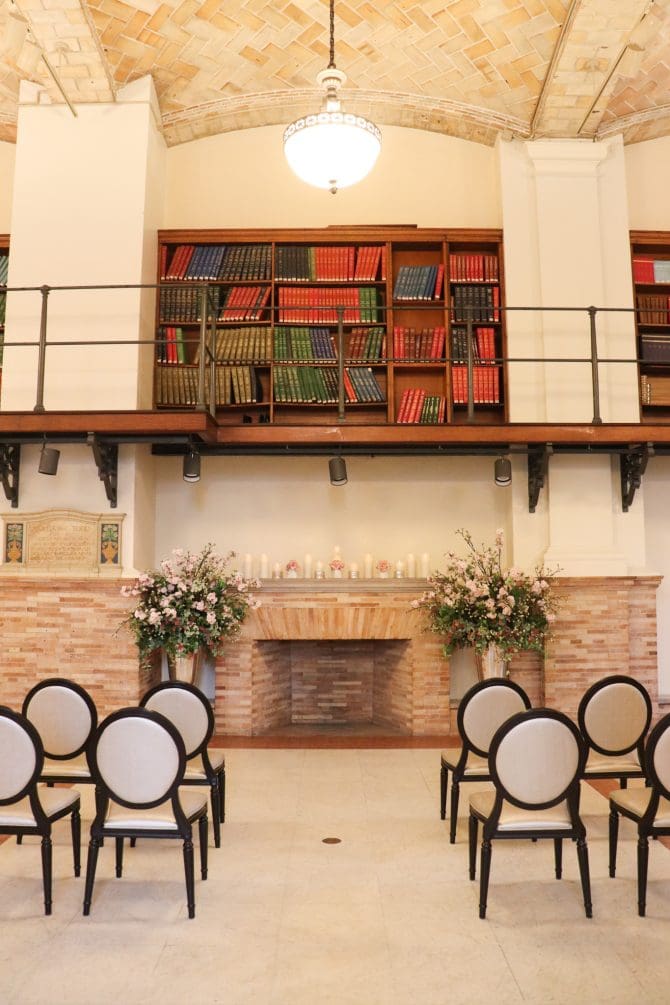 One (1) hour of access for a non-denominational wedding ceremony and photos all within the Guastavino Room
Couples are invited to include up to 8 guests, regardless of age, to take part in their ceremony
Photos permitted within Guastavino Room and exterior of McKim Building & Copley Square
8 chairs and ceremony décor will be placed specifically for each appointment
Rental: $200.00
BPL will select the first Monday of every month, starting with June 6, 2022. Accommodations will be made for Monday holidays.
Ceremonies may be booked within a 90 day booking window, at least 14 days out.
Please note, we do not provide an officiant or manage marriage licenses & certificates. To learn more about applying for a marriage license please visit the City of Boston's website.
Additional Details:
Due to time constraints, food and beverage service is not possible
Outside vendors are limited to one officiant and one photographer
Additional furniture, decorations, signs, rice, confetti, balloons, props or animals are not permitted
Attendees must come dressed for the ceremony; on-site holding/prep areas are not available
Live music is not permitted
To inquire about dates and book a 1-hour ceremony in the Guastavino Room, please fill out an application. A representative from the Special Events Office will follow up with you. Date availability will not be confirmed without a submitted application. We look forward to working with you to plan your wedding ceremony at the Boston Public Library!