Kirstein Business Library & Innovation Center (KBLIC) Resources
Oct 4th | 11:00am - 12:30pm

Oct 4th | 2:00pm - 4:00pm

Oct 7th | 11:00am - 12:30pm

Online Event
Innovation Center Resources
KBLIC's Innovation Center is an inspiring space where patrons can learn, bring their imagination to life, and take their creative pursuits to the next level. Learn graphic design using software tools including Adobe Creative Cloud, Photoshop, and Illustrator. Break out of 2D design with our 3D printer and computer aided design software. Podcasters, filmmakers, and musicians, record audio and video in our InnoLAB. 
Key Innovation Center Resources:
Book time in our InnoLAB, a private space for your podcasting, video editing, green screening, or music creation needs
Design and build prototypes with our 3D Printer
Make music with our Oxygen 60 Keyboard
Borrow a camcorder or camera for your next video project
Find these resources and more with our Research Guides:
InnoLAB: Our Bookable Creative Workspace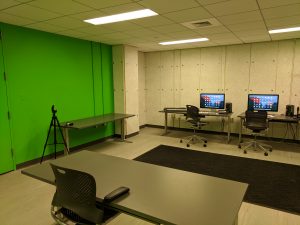 Software: Adobe Creative Cloud, Final Cut Pro, Ableton Live, Logic Pro, Protools, Reason, Trapcode Particular
Available Hardware: Camcorder, Keyboard, Headphones, Mics
Green Screen Wall
Carousel of Career and Business Resources
Questions about any of these resources? Email us at businessref@bpl.org or call 617.536.5400 and ask for the Kirstein Business Library. Please note that some of these resources may be unavailable at this time, due to the pandemic.