Concerts in the Courtyard
The 2023 Concerts in the Courtyard series will run from Friday, June 2nd through Wednesday, August 30th with performances in the McKim Building Courtyard (inclement weather location: the Rabb Lecture Hall).
Performances run for one hour and will be held at 12:30 pm on Fridays and 6:00 pm on Wednesdays.
The Friday lunchtime concerts feature local musicians performing a range of genres, and the lineup has been primarily curated by an application process overseen by staff with expertise in music.
The Wednesday evening performances, offered in partnership with Berklee College of Music, will feature a range of genres by student musicians.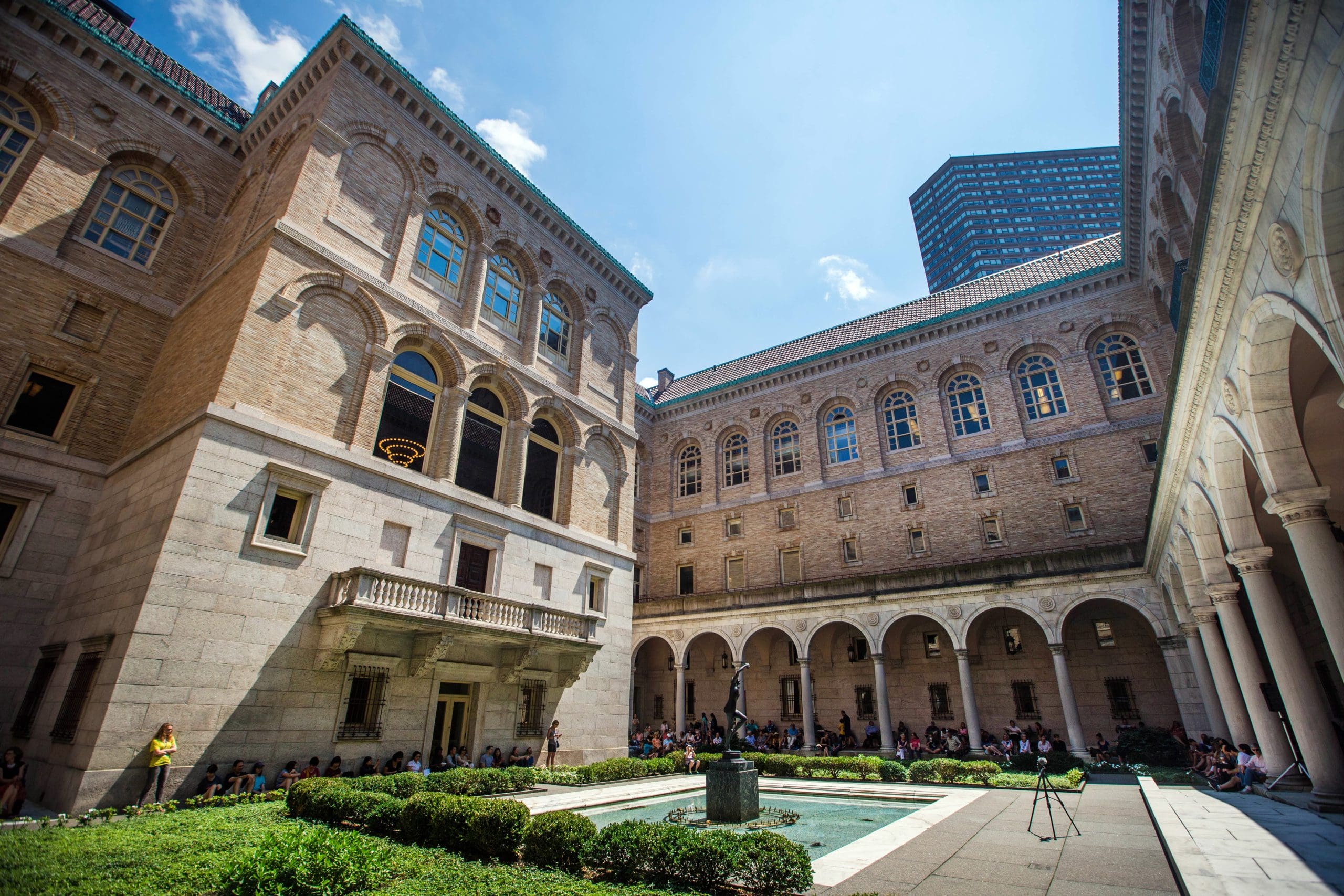 The courtyard of the Central Library in Copley Square is one of Boston's most beautiful havens from the hustle and bustle of the city.
---
We are grateful to the Bank of America Charitable Foundation, the presenting sponsor of Concerts in the Courtyard for the third year in a row. We deeply appreciate the Bank's commitment to the arts and to these concerts, which are free and open to all.

Upcoming Events
No related upcoming events.