Accessibility at the Boston Public Library
The Boston Public Library strives to make our resources accessible to all users through a variety of collections, services, and specialized equipment. The following collections, services, and equipment are available for use at the Central Library in Copley Square.
If you have any questions or suggestions related to accessibility at the Boston Public Library, please email BPL's Accessibility Committee at ask@bpl.org.
Accessible Entrance, Parking, and Floor Plan
The Boylston Street Building is the accessible entrance for the Central Library in Copley Square. Both the McKim and Boylston Street Buildings contain elevators that are available from the first floors to reach other floors in the buildings.
Please contact a staff member or security guard if you need assistance.
To view a floor map of the Central Library (including both the McKim Building and Boylston Street Building), visit Central Library Floor Plan.
Accessible parking is available in front of the Boylston Street entrance to the library. For more information, visit Parking near the Central Library.
To assist patrons when they visit, the Boston Public Library has several tools for public use. A wheelchair is available; please ask a security guard or check at an Information Desk if you need to use it during your stay. In addition, every public service desk has a handheld magnifier for use in the library.
A sensory wall in the Children's Library on the second floor of the Boylston Street Building is designed to engage kids with sensory processing disorders, and the department holds sensory story times and programs with therapy dogs. Special adapted tours of the Children's Library can be developed for various groups. For more information, please contact the Children's Library at 617.859.2476.
Patrons who need interpretation services for any of the library's programs should request them as early as possible through our Programs department at 617.859.2382 or programs@bpl.org.
Video interpretation services are available at all BPL locations through Certified Language International (CLI). This on-demand video remote interpretation service instantly connects visitors to American Sign Language or spoken language interpreters, allowing patrons and library staff to have seamless interactions in over 200 languages.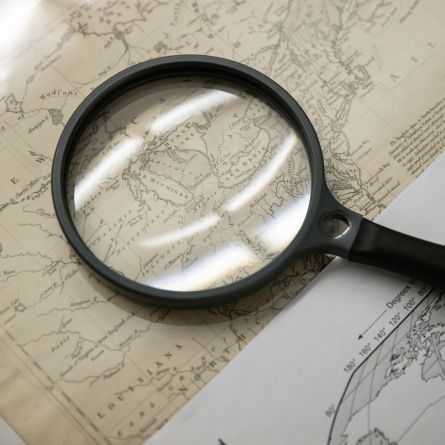 Several of our program rooms are equipped with assistive listening devices. Contact our Events department at 617.859.2212 or events@bpl.org for information on this service.
A large print keyboard is available at the Community Learning desk on the second floor of the Boylston Street Building.
An adaptive computer station is available for use in Tech Central, on the first floor of the Boylston Street Building.
Adaptive Computer Station Software and accessories:
Windows 10 with Microsoft Office 2016 and Microsoft Edge and Chrome browsers, including a Large Screen monitor with the following additional tools:
Jaws Screen Reader
Windows Ease of Access capabilities
Duxbury Braille Translator
Braille Printer Juliet
Kurzweil 3000
Computer use is limited to two hours per day, with an automatic extension up to four hours if nobody is waiting. Patrons must have a Boston Public Library card or a visitor pass to sign up for computer time. Please call 617.859.2255 or email ask@bpl.org for more information about the adaptive computer station.
All patron computers in all locations have integrated Windows Ease of Access capabilities for text size, high contrast, magnification, and screen reading. Staff at the desk can assist patrons with basic computer questions. If advanced or extended one-on-one assistance is needed, please make an appointment by emailing computerworkshops@bpl.org or calling 617-859-2323.
The Boston Public Library owns Braille books for adults and children; NBA, NFL, and MLB schedules. Subscriptions to The New York Times, National Geographic Magazine, Braille Book Review, and Science News are also available in Braille. At the Central Library, Braille materials are on the Level 2 of the Boylston Street Building behind the Community Learning information desk, as well as in the Children's Library.
The library also holds a number of collections that may assist patrons with disabilities, including books on CD and downloadable audiobooks, eBooks, DVDs with subtitles and closed-captioning capabilities, language learning materials, and Large Print collections.
In addition, most books digitized by the BPL are turned into audio (DAISY) files that can be downloaded for play on certain devices and/or listened to directly in a web browser.
If you need assistance turning a print item into an audio item for accessibility purposes, please email digital@bpl.org.
Accessibility FAQs
For help with your device, you can contact your local library to see if you can schedule a one-on-one session or attend a class for help using our services on your device. If you need technical support for your device, we can help you find where to get it.

To see a list of our upcoming technology classes on particular devices and software, check our calendar for details.

One adaptive computer station is available for use in Tech Central, on the first floor of the Boylston Street Building.

Adaptive Computer Station Software and accessories:

Windows 10 with Microsoft Office 2016 and Microsoft Edge and Chrome browsers, including a Large Screen monitor with the following additional tools:

Jaws Screen Reader
Windows Ease of Access capabilities
Duxbury Braille Translator
Braille Printer Juliet
Kurzweil 3000

Computer use is limited to two hours per day, with an automatic extension up to four hours if nobody is waiting. Customers must have a Boston Public Library card or a visitor pass to sign up for computer time. Telephone reservations are permitted. Please call 617.859.2255 to make reservations or for more information about the adaptive computer station.

All patron computers in all locations have integrated Windows Ease of Access capabilities for text size, high contrast, magnification, and screen reading. Staff at the desk can assist patrons with basic computer questions. If advanced or extended one-on-one assistance is needed, please make an appointment by emailing computerworkshops@bpl.org or calling 617-859-2323.

To help maintain a pleasant, productive, and safe environment for all Library patrons and staff, the following behavioral guidelines for service animals are to be observed:

Service animals must be in physical proximity with their handler and under handler control at all times.
Service animals may not be left unattended by their handler at any time.
Service animals must be on a leash or harness at all times unless the use of a leash or harness interferes with the animal's effective performance of its designated task(s). If the animal cannot be leashed or harnessed, it must be under the handler's control via voice, signals, or other effective means at all times.
Service animals must be housebroken and handlers must ensure that they are not creating a nuisance to other patrons.
If the service animal becomes unruly (barking, growling, etc.), the handler must first be given an opportunity to correct the animal's behavior. If the animal remains disruptive, the handler may be asked to leave with the animal, but may be given the opportunity to return without the animal.

All films have closed captions, subtitles and transcripts that are fully ADA compliant.

Most of our online resources are available through our website from wherever you're connecting. All you need is a library card number. If you don't have a card yet and you live, work, own property, or are a resident student for part of the year in Massachusetts, you can get an eCard online.

Due to licensing restrictions, some resources are only accessible from inside a BPL or MBLN location. These resources are marked as "in-library only."

If a resource is not marked as "in-library only" and you are having trouble accessing it from another network, get in touch with us at websupport@bpl.org.

BPL patron computers run Microsoft Windows 10 and have the following software available:

Regular & Express Computers:

Microsoft Office (Word, Excel, PowerPoint) 2016
Google Chrome
Microsoft Edge
OverDrive
VLC Player
Adobe Reader
Ice Cream PDF Editor

Access Computers:

In addition to the standard titles above, our accessibility computers include:

Jaws Screen Reader
Windows Ease of Access capabilities
Duxbury Braille Translator
Braille Printer Juliet
Kurzweil 3000