Central Library: Norman B. Leventhal Map & Education Center
The Leventhal Map & Education Center gallery in the Central Library will be closed to the public through January 12 as it prepares for its next exhibition. During this time there will be no daily scheduled public access to the Center. Reference, research, and school visits by prior appointment will still be available during this time, as will the Map Center's digital services.
On January 13, the gallery will reopen with two all-new exhibitions: Building Blocks: Boston Stories from Urban Atlases and Becoming Boston: Eight Moments in the Geography of a Changing City. For further information about these upcoming exhibitions, please read the Map Center's blog post and press release.
McKim Building, first floor
617-859-2387, info@leventhalmap.org
The Norman B. Leventhal Map & Education Center at the Boston Public Library, an independent nonprofit institution founded in 2004, is one of the nation's most significant centers for the public study of historical geography. The Leventhal Center stewards more than a quarter million geographic objects in the BPL's collections, hosts exhibitions on a variety of themes, and works with students, teachers, and learners from all walks of life to explore and understand the relationship between people and places in the past, present, and future. The Center is also a leader in digital geographic projects ranging from online repositories of historic artifacts available to modern experiments with maps and data.
The Center is located on the first floor of the BPL's historic McKim Building in Copley Square. It includes an exhibition gallery, a public learning center with geography maps and texts, and a reading room for collections research. All of the Center's spaces and programs are free and open to the public, and the Center welcomes visitors from all walks of life.
Educational programs for students in grades K-12 and at the university level are available in the Center's gallery and classroom, and numerous teaching and discovery materials are available online. The Center is also a leader in teacher training on topics related to geography, civics, history, and visual studies.
The collection features internationally significant holdings, with material ranging from the fifteenth century to the present day. Distinctive research collections include Boston and New England; urban plans; maritime charts; and maps relating to the American Revolutionary War era. To stay informed about Leventhal Center activities and programs, subscribe to their newsletter or follow them on social media.
Research Room
Available by advance appointment on weekdays only.
In-person access to the Rare Maps Reading Room is available by advance appointment on limited hours. Please see the Research Appointments page for more information.
Exhibition Gallery & Learning Center Hours
Monday: Closed
Tuesday: 11 am – 5 pm
Wednesday: 1 pm - 7 pm
Thursday: 11 am – 5 pm
Friday: 11 am – 5 pm
Saturday: 11 am – 5 pm
Sunday: 1 pm - 5 pm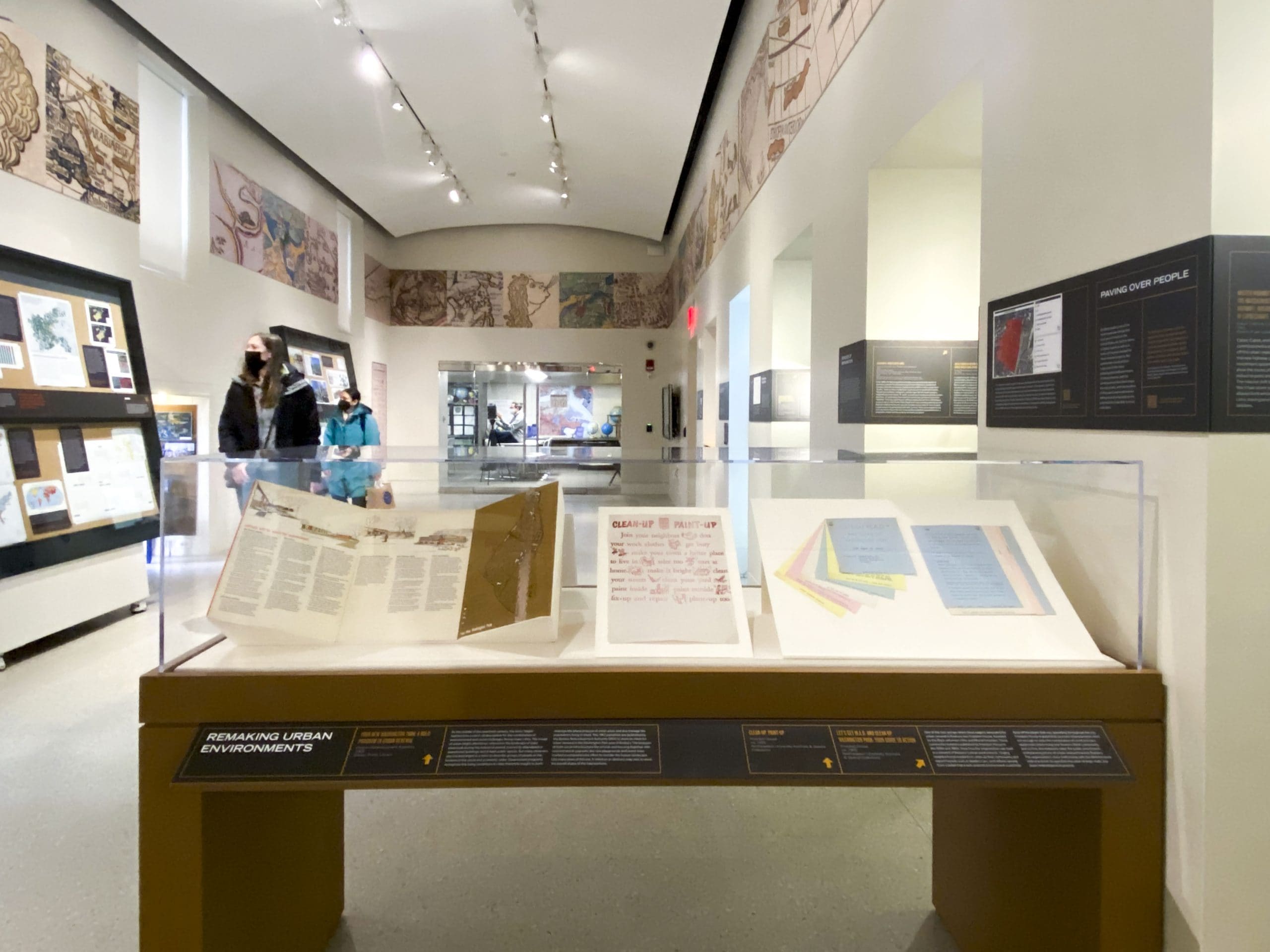 Jan 13th | 12:00am - Aug 19th | 12:00am

Jan 13th | 12:00am - Jan 13th | 12:00am

Feb 9th | 6:00pm - 7:00pm