The Boston Public Library Board of Trustees oversees the Library's operating and administrative policies, votes on and establishes Library policy, sets the institution's strategic goals, and acts as an agent of public trust governing the Library. The Trustees work together with the Library president to carry out governance and policy-making responsibilities, as well as finance and development oversight and strategic planning. Trustees are appointed by the Mayor of Boston.
Learn more about the Trustees by viewing the By-Laws for the Trustees, and their Acts of Incorporation.
Priscilla H. Douglas, Chair of the Board
Priscilla brings over thirty years of experience from leadership roles in business,  government and academics to her firm PHDouglas & Associates. An executive coach to fortune 500 companies she has guided thousands of  leaders individually and in workshops to address the changing business landscape with energy, insight, and understanding.  Many view her work as transformational. 
In executive roles at General Motors, Xerox and Vertex Pharmaceuticals, Priscilla led and introduced innovative practices and programs. Her experience in government spans decades and many roles. At the federal and national level, she was the special assistant to William H. Webster, director of the FBI, as a White House fellow, a senior advisor for Barbara Bush Adult Literacy Project, and a Presidential appointee to the National Institute of Justice. In Massachusetts, as Secretary of Consumer Affairs and Business Regulations, she provided consumer protection to end predatory payday loans and usury check cashing fees. Appointed by Governor William Weld Priscilla was the first Black woman to hold a Cabinet position in the history of the Commonwealth. She created the Domestic Violence Commission and Hate Crimes Task Force as Assistant Secretary for Public Safety and the publication of the first hate crimes report.  
Priscilla generously shares her time and talent: Co-chair of the 2015 International Women's Forum (IWF) Conference that welcomed 828 leaders from thirty countries to Boston; currently, she chairs the [WF] Ideas Remaking the World Committee. Priscilla delivered keynote speeches at conferences worldwide, from the prestigious Aspen Institute and Club of Rome to forums in Singapore, Australia, South Africa, Japan, and beyond. Currently, her interests are reflected in board memberships of Leader Bank, Massachusetts Women's Forum, American Repertory Theater, and the Boston Museum of Science. A former instructor in the masters program for Harvard University Radcliffe Seminars, Priscilla  taught courses in management, leadership and organizational behavior.
The author of Getting There & Staying There and Woke Leadership: Profits, Prophets and Purpose to be released in 2021. An avid skier, scuba-diver, cyclist, and theatergoer, she fully embraces a life of action. Honors include a Distinguished Service Award from the Wellesley College Center for Research on Women, and the Abigail Adams Award. Priscilla holds Bachelor of Science and Masters of Education degrees from Northeastern University and a Doctorate of Education from the Harvard Graduate School of Education, where her thesis "Black Working Women" was accepted with distinction.
Evelyn Arana-Ortiz, Vice Chair of the Board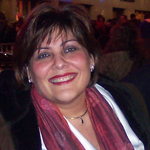 Evelyn Arana-Ortiz is a Healthcare IT Executive with twenty-plus years of domestic and international healthcare information technology experience, who has demonstrated the ability to improve business operations by increasing customer satisfaction and exceeding financial targets. She is an exceptional leader earning numerous company awards for outstanding performance managing highly complex situations for health care enterprises.
Mrs. Arana-Ortiz is originally from San Juan, Puerto Rico, currently working at athenahealth. She is very committed to serving the community and has served at 826Boston, currently chairs the BPL Trustees Finance and Audit Committee and the Fellowes Athenaeum Trust Fund Advisory Committee and is presently the Treasurer at the Boston Arts Academy Foundation.
Zamawa Arenas
Five-time Emmy award winner Zamawa is a marketing strategist and entrepreneur intent on making a difference. She is the Founder and CEO of Flowetik, a brand marketing consultancy that helps socially responsible leaders grow their startup or social enterprise.
Prior to founding Flowetik, Zamawa served for 15 years as co-owner of Argus, a full-service marketing agency that partners with clients to do work that stands for something; work that matters. She led the agency with a commitment to leveraging resources, transparency, and driving client success.
Active in Greater Boston's business and nonprofit community, she currently serves on the boards of several organizations including the Boston Foundation, Boston Chamber of Commerce and Eastern Bank. Since 2006 Zamawa has served as a Trustee of the Boston Public Library.
Zamawa has received many awards for her business and community efforts, including five Emmys. She is the recipient of the Emerging Executive Pinnacle Award from the Boston Chamber of Commerce and was named Leading Woman by the Girl Scouts, Patriots' Trail Council. She received the Give Liberty a Hand award from the Massachusetts Immigrant and Refugee Advocacy Coalition. She was also inducted into the YWCA Academy of Women Achievers, and was named by the Boston Business Journal as a "Hispanic on the Move" an award for Hispanic professionals making a difference in Boston.
A sought-after public speaker, Zamawa is invited to participate in a variety of panel discussions and speaking engagements on entrepreneurship, branding, and marketing, and building leadership in a diverse workplace.
Jabari Asim
Jabari Asim is the author of five books for adults and nine books for children. His most recent works are Only The Strong, a novel; Preaching To The Chickens: A Story of Young John Lewis; and A Child's Introduction To African American History. His next book, We Can't Breathe, will be published in October. His other books include Not Guilty: Twelve Black Men Speak Out on Law, Justice and Life (editor); The N Word: Who Can't Say It, Who Shouldn't and Why; and What Obama Means: For Our Culture, Our Politics, Our Future.
He is a frequent public speaker and commentator who has appeared on NPR's "Morning Edition," "The Today Show," "The Colbert Report," "Hannity & Colmes," "the Tavis Smiley Show," "the Diane Rehm Show" and countless other programs. His byline has appeared in the New York Times, the Wall Street Journal, Essence Magazine, USA Today and the Chicago Tribune, among others.
He was an editor for 11 years at the Washington Post, where he also wrote a syndicated column on politics, popular culture, and social issues. Asim also served for 10 years as the executor editor of the Crisis, the NAACP's flagship journal of politics, culture, and ideas. His awards and honors include a Guggenheim Fellowship, New York Times Best Illustrated Book of 2016, and a Massachusetts Book Award Honor. He is an associate professor at Emerson College, where he directs the graduate program in creative writing.
Navjeet Bal
Navjeet K. Bal is Managing Director and General Counsel at Social Finance, Inc., a Boston based national nonprofit organization founded in 2011, and dedicated to "mobilizing capital to advance social progress." Social Finance partners with governments, nonprofits, foundations, impact investors, and financial institutions to create innovative financing solutions to improve social outcomes.
In addition, Navjeet has over 25 years of experience at private law firms as a public finance attorney and as an appointed public official, having served as the Commissioner of Revenue for Governor Deval Patrick from 2007-2011. As Commissioner, she was responsible for overseeing a 2,000 person agency with three lines of business: Tax Administration, Child Support Enforcement and the Division of Local Services overseeing city and town finances.
Throughout her career, she has been a leader in creating innovating financing solutions for social and environmental issues. As bond counsel to the Commonwealth of Massachusetts, Navjeet created the legal structure for the first issuance of Green Bonds in the municipal finance market, now a multi-billion dollar segment of that market. She is also a pioneer in creating Social Impact Bond financings.
Navjeet has held many leadership positions in legal, community and professional organizations. She is currently on the Board of the Gaudino Fund at Williams College, the Institute for Justice and Democracy in Haiti, New Hope Community Capital, South Asian Bar Association of Greater Boston, Advisory Board member and the Massachusetts Nonprofit Network. She has also served on the Boston Bar Association Council, the Supreme Judicial Court's Access to Justice Commission, and was the past Treasurer of the Boston Public Market.
Navjeet has also received several awards including the Grunin Prize in 2019 recognizing legal innovation in social entrepreneurship; the Circle of Excellence from Massachusetts Lawyers' Weekly recognizing women leaders in the legal profession, the North American South Asian Bar Association Cornerstone Award, and the Williams College Bicentennial Medal in 2011.
Navjeet graduated from Williams College with a B.A. in Philosophy, and received her law degree from Northeastern University School of Law.
Joe Berman
Joseph S. Berman is the general counsel of the Board of Bar Overseers of the Supreme Judicial Court, having been appointed by the justices of Court in 2017.  As general counsel, Mr. Berman oversees the enforcement of the Massachusetts Rules of Professional Conduct, the code of ethics for Massachusetts lawyers.  He writes and speaks frequently on legal ethics.  Prior to holding this position, Mr. Berman practiced commercial litigation for more than twenty-five years and worked exclusively as a mediator and arbitrator for two years.  In connection with his position at the BBO, Mr. Berman serves on the board of Lawyers Concerned for Lawyers, an agency funded by the legal profession to assist lawyers in need of mental health services.  He is the President of the National Council of Lawyer Disciplinary Boards and serves on the editorial board of the Massachusetts Law Review.
In addition to his legal work, Joe is involved in several philanthropic endeavors. Long active in the Anti-Defamation League (ADL), he currently serves as the Chair of the ADL's New England Regional Board. The ADL's mission is to, "Stop the defamation of the Jewish people and secure just and fair treatment to all." He also serves on a national level as chair of the ADL's Legal Affairs Committee.  In that position, he oversees the League's litigation activity, including the filing of amicus curiae briefs in state and federal appeals courts.  Joe recently completed two terms on the board of the Associates of the Boston Public Library, which works to preserve the library's extensive collection of rare books, prints, and manuscripts.  He is the Chair of the Conservation Commission in his hometown of Weston, Massachusetts.
Joe has received numerous awards for his legal and civic work.  In 2007, he was one of several recipients of the Boston Bar Association's President's Award for his work on behalf of a client detained by the United States military at Guantanamo Bay, Cuba.  The ADL has bestowed on him its Young Leadership Award and the David A. Rose Civil Rights Award.
Joe graduated cum laude from Dartmouth College in 1986 and cum laude from the University of Michigan Law School in 1990.  Immediately after law school, he clerked for the Honorable Richard Matsch of the United States District Court for the District of Colorado.
Ben Bradlee Jr.
Bradlee was a reporter and editor with The Boston Globe for 25 years and is the author of five books. He is currently working on a biography of Daniel Ellsberg, the father of whistleblowing in America, best known for leaking the Pentagon Papers in 1971, first to the New York Times, and then to other newspapers.
Bradlee's most recent book, on the election of Donald Trump, was published by Little, Brown in 2018. The Forgotten: How the Abandoned People of One Pennsylvania County Elected Donald Trump and Changed America, is an in-depth examination of Trump voters in Pennsylvania's Luzerne County, a swing county in the Northeast part of the state, which played a pivotal role in Trump's election. The Forgotten is a sociological history, exploring why and how voters stunned the world by electing who they did -- and how America changed as a result. Bradlee's previous book: The Kid: The Immortal Life of Ted Williams, was published by Little, Brown in December of 2013, and was a New York Times bestseller.
Bradlee spent ten years as a reporter and fifteen years as an editor at The Boston Globe. from 1979 to 2004. As deputy managing editor, he oversaw the Globe's Pulitzer Prize–winning coverage of the sexual abuse scandal in the Catholic Church from 2001 to 2002 and also supervised the production of a book on the subject, Betrayal, which Little, Brown published in June 2002. "Spotlight,'' a major feature film on the Globe's investigation, was released in the fall of 2015 and won two Academy Awards, one for best original screenplay and one for best picture. Bradlee was portrayed in the film by actor John Slattery.
As a reporter, he served on the Spotlight Team, at the State House bureau, and as the paper's roving national correspondent from 1982 to 1986. He covered the 1988 presidential campaign of Michael Dukakis and also reported overseas for the Globe from Afghanistan, South Africa, the Middle East, Latin America, and Vietnam.
Bradlee has written three other books. His first was The Ambush Murders, about the case of a black activist accused—and ultimately acquitted after three trials—of killing two white policemen in Riverside, California. It was a story about small-town justice and how justice functions in emotionally charged circumstances when police investigate the deaths of two of their own. The book was published in 1979 by Dodd, Mead and later made into a television movie for CBS.
Bradlee was co-author of Prophet of Blood—the story of polygamous cult leader and self-styled prophet-of-God Ervil LeBaron, whom authorities consider responsible for up to a dozen murders in the Intermountain West and Mexico during the 1970s. The book—which explored the interplay between sex, violence, and religion in an offshoot of the Mormon Church -- was published by G.P. Putnam in 1981.
Bradlee's third book was ``Guts and Glory: The Rise and Fall of Oliver North.'' Published in 1988, the book chronicled North and the Iran-Contra affair, and was the basis for a four-hour television mini-series which aired on CBS in May of 1989.
A graduate of Colby College, Bradlee served in the Peace Corps in Afghanistan from 1970-1972.
Cheryl Cronin
With over thirty years of legal and political experience, Cronin has earned an impressive record of managing major issues and challenges to successful conclusions. Cronin's professional work has involved legal matters and high-profile, complex public matters involving a variety of city, state, and federal agencies and the private sector.
A graduate of Boston College Law School and the University of Massachusetts, Amherst, summa cum laude, Cronin began her professional career as the first General Counsel of the Office of Campaign & Political Finance, where she was responsible for bringing to fair conclusion many public and sometimes controversial matters. She served as Legislative Counsel to the Attorney General of the Commonwealth and was responsible for the drafting of comprehensive legislation and playing a key role in advancing legislation through the legislature and the Governor's office. In private practice for many years since her public service, Cronin has represented individuals, nonprofit organizations, and small and large companies in matters before public agencies at all levels of government. She has also represented public agencies on legal and political matters in a range of substantive areas.
Cronin has also been an active participant in public, professional, and community organizations, with a particular interest in those with goals of bringing others to Boston and the Commonwealth and in preserving and improving the vitality of the city. She has served on the Board of the Massachusetts Convention Center Authority and the Strategic Development Study Committee, which authored "A Civic Vision for Turnpike Air Rights in Boston." She served as Chair of the Citizen's Advisory Committee for the development of "Boylston Square," Boston. She was the General Counsel and a Board Member for the Host Committee for the 2004 Democratic National Convention in Boston. She served as a Member of the Board of the Greenway Conservancy. She was a member of the University of Massachusetts Amherst Foundation Board, a member of the Board of the Alliance for Business Leadership, and a member of the Board of the National Center for Time & Learning/Mass 2020. She has served as a finance chair for numerous state and federal political campaigns. In addition to other volunteer activities, she currently serves on the Board of Sail Boston, which worked with Mayor Walsh to bring the Tall Ships to Boston in 2017.
Cronin has been the recipient of awards and recognitions. She was named a Massachusetts Lawyer of the Year for her work related to the 2004 Democratic National Convention. She received the Eleanor Roosevelt Award from the Massachusetts Democratic Party and the Abigail Adams Award from the Massachusetts Women's Political Caucus. She has been on Boston Magazine's lists of "50 Most Powerful Women in Boston." She resides in Boston with her husband and sons.
Linda Dorcena Forry

Linda Dorcena Forry is Suffolk Construction's Vice President of Diversity, Inclusion, and Community Relations for the Northeast region. In this position, she is responsible for strengthening its diversity and inclusion program, developing long-term talent, and ensuring compliance with local workforce requirements. Before joining Suffolk, Dorcena Forry served in the Massachusetts State Legislature for thirteen years. She was the first woman and person of color elected to represent the First Suffolk Senate District, which includes Dorchester, Hyde Park, Mattapan, and South Boston. She served in the post since 2013 and before that was State Representative for the Twelfth Suffolk House District. 
Dorcena Forry is the daughter of Haitian immigrants and grew up near Uphams Corner in Dorchester. Along with her new trustee position, Dorcena Forry also serves on boards including the John F. Kennedy Library Advisory Board, the Rappaport Institute for Greater Boston at the Harvard Kennedy School of Government, the Boys and Girls Club of Dorchester, and the Institute for Justice and Democracy in Haiti. Dorcena Forry lives in Dorchester will her husband Bill and their four children.
John T. Hailer
Mr. Hailer is the President & Co-Chief Executive Officer of 1251 Asset Management of the 1251 Capital Group, a financial services holding company with deep industry operating experience.  As former President & Chief Executive Officer—The Americas and Asia of Natixis Global Asset Management, Mr. Hailer was responsible for distribution strategies worldwide and oversaw the business activities of the firm's asset management affiliates in the United States and Asia.
Mr. Hailer joined the firm in 1999 and was named Chief Executive Officer of what was then IXIS Asset Management Advisors Group that same year and Chief Executive Officer of Natixis Global Associates in 2006.
In these roles, Mr. Hailer developed a strategic global strategy that has repositioned the firm as a solutions provider. His mission was to ensure that the company's asset management business is responsive to the needs of institutions, intermediaries, and individuals by providing relevant solutions globally.
Before joining the company, Mr. Hailer was with Fidelity Investments Institutional Services Company (FIIS), where he was responsible for new business development in North America and Latin America, directing product and marketing development for institutional channels.
Before joining Fidelity, he was director of retail business development for Putnam Investments, spearheading the development of pricing models, product offerings, and marketing strategies for multiple distribution channels as well as development of international products.
Mr. Hailer received his BA from Beloit College and is a former member of the college's Board of Trustees. He is Chairman of the Board for the New England Council and the Back Bay Association and served more than twenty years on the Board of Directors of The Home for Little Wanderers, the oldest continuous children's charity in the United States.  Additionally, Mr. Hailer serves as a trustee on several other boards, including Boston Medical Center and the Newport Festival Foundation as well the Boston Bruins Foundation Board. 
Jeffrey B. Hawkins
Jeff Hawkins is a Managing Director and the Deputy Managing Partner of Bain Capital Credit, the $45 Billion credit arm of Bain Capital, one of the world's leading multi-asset alternative investment firms.  Bain Capital Credit invests across the full spectrum of credit strategies, including leveraged loans, high-yield bonds, distressed debt, private lending, structured products, non-performing loans (NPLs) and equities. Founded in 1998, Bain Capital Credit has organically grown into a global organization of more than 400 employees operating from a network of eleven offices around the world. Jeff is involved in a number of philanthropic activities and currently serves as the Chair of the Boston Public Library Fund and is a member of the Board of Trustees of Trinity College and Buckingham Browne & Nichols. Jeff received a B.A. in Soviet Studies from Trinity College and a J.D. from Harvard Law School.


Joyce Linehan
Joyce Linehan, a lifelong resident of Dorchester, was Chief of Policy and Planning for former Boston Mayor Martin J. Walsh. In this role, she advised the Mayor on a wide array of issues, from housing to economic mobility and workforce development to substance use disorder. She and her team coordinated policy initiatives across cabinets and departments. She led the efforts to create several of the Mayor's signature departments, including the Office of Strategic Partnerships, the Office of Resilience and Racial Equity, and the Office of Recovery Services. She also led the effort to elevate Arts & Culture to a cabinet-level position, fulfilling an early campaign promise of Mayor Walsh's.
Before joining the administration in 2014, she owned and operated Ashmont Media, a public relations company that served Boston arts organizations. She co-owns Ashmont Records, an independent record label.
She was previously the Senior Vice President of Artists and Repertoire for Sub Pop Records, where she identified and cultivated talent, supervised recording sessions, and managed tours. Prior to this, she worked as an artist manager. For most of her life, she has been a community activist and organizer volunteering on a range of political and social justice campaigns. Linehan holds a B.A. and an M.A. in American Studies from the University of Massachusetts Boston, where she received the Dr. Robert W. Spayne Research Grant for study at the Country Music Hall of Fame. Her master's thesis – The Day My Mama Socked it to the Harper Valley PTA: Country Music Womanhood in the Second Wave of Feminism, received the American Studies Book Award from UMass Boston. She is the co-founder of the Dorchester Arts Collaborative; an animal advocate and leader in the fight to end breed-specific legislation; and serves on the board of Interim House, a residential substance use disorder treatment center. In 2012, she received an Unsung Heroine of Massachusetts award from the Massachusetts Commission of the Status of Women, and in 2017, she received the Robert H. Quinn Award for Community Service.
As a child, she spent a lot of afternoons at the Adams Street Branch of the BPL, and is grateful for the wonderful staff at service at Lower Mills, her current local branch.
Mike Rush
Mike Rush is the Majority Whip of the Massachusetts State Senate. He proudly serves the people of the Norfolk & Suffolk District, which includes five neighborhoods in the city of Boston and the towns of Dedham, Dover, Needham, Norwood and Westwood in Norfolk County. Prior to being elected to the Senate, Mike served as a member of the Massachusetts House of Representatives where he was Chair of the Boston Delegation.
​​Mike is a former high school history teacher, an Iraq War Veteran and a Lieutenant Commander in the United States Navy Reserves. He holds a JD from Southern New England School of Law and holds both a MA Degree with distinction and a BA Degree from Providence College. He is a member of Phi Alpha Theta, the International Honor Society for Historians, an Adjunct Instructor of History and an Eagle Scout.
He has received recognition for his legislative advocacy for our state's Veterans, their families and our Gold Star Families as an award recipient from; the Massachusetts Marine Corps League, the Massachusetts Veterans Service Officers Association, DAV Massachusetts awards. He has been named a recipient of many other awards for his advocacy on issues of importance to the people of the Norfolk and Suffolk district.
Currently, Mike sits on the national Board of Trustees for the US Navy Seabee Historical Foundation. He and his wife live in West Roxbury with their two children who attend Boston Public Schools.
Chynah Tyler
Chynah Tyler was born and raised in Roxbury, MA which established a special place in her heart for the district.  She credits programs offered to her as a youth with an authentic sense of pride as a Roxbury native. This pride, coupled with much prayer encourages her to represent the residents of Boston. 
She attended Boston Public and Charter schools. In addition to being a dedicated athlete, she excelled academically and was accepted into the Crimson Summer Academy at Harvard University. Upon completion of high school and simultaneously graduating from the Crimson Summer Academy, she continued her education earning her Bachelors of Science in Criminal Justice with a minor in Law, Policy, and Society from Northeastern University.
She began her career as a Case Manager for Federal Inmates assisting those nearing release with securing employment, housing, and most importantly, community support. Tyler realized there are a host of barriers that contribute to recidivism. Because of that, grew to understand the importance of the role state government plays in delivering valuable resources to the most vulnerable populations.
Her career focus shifted as a Legislative Aide in the Massachusetts State Senate, working to secure funding for programs like Residential Assistance for Families in Transition Program (RAFT), community college reform, environmentally-friendly organizations, as well as volunteering at the Probation Department of the Roxbury Division of the Boston Municipal Court. 
In 2016, at just 26 year old, Tyler ran a successful campaign to succeed long-time incumbent for the Massachusetts House of Representatives, representing the 7th Suffolk District. She is currently serving her second term as a Massachusetts State Representative, and is the Vice-Chair of the Public Health Committee and Chair of the Boston Delegation.
Christian Westra
Christian J. Westra is a partner at Ropes & Gray LLP.  He represents private equity firms and institutional investors in mergers and acquisitions, leveraged buyouts and other investments.  Christian regularly advises private equity sponsors and their portfolio companies on add-on acquisitions, dispositions and general corporate governance matters.  
Prior to joining Ropes & Gray, Christian worked as a management consultant with the Monitor Group and served as a Rosenthal Fellow in the Office for European and NATO Policy at the Pentagon.
In response to the COVID-19 pandemic, Christian led the foundation of the COVID Relief Coalition, a private and public sector partnership to help non-profits and small businesses navigate the economic downturn prompted by COVID-19.  In recognition of his leadership, Christian was awarded the Adams Pro Bono Publico Award by the Massachusetts Supreme Judicial Court.  In addition to other recognitions, the COVID Relief Coalition received the Boston Bar Association's Beacon Award for Empowerment, which recognizes an outstanding commitment to the advancement of diversity, equity and inclusion.
Christian serves on the boards of directors of the Norman B. Leventhal Map & Education Center at the Boston Public Library and the United Way of Massachusetts Bay and Merrimack Valley.  In addition, he leads the Ropes & Gray Pan-Mass Challenge team.
Christian lives in Boston with his wife, Sophie, and his two sons, Jack and George.  He is a graduate of Harvard College and Boston College Law School and also holds degrees from the University of Cambridge and the Fletcher School of Law and Diplomacy.