Our Now Read This! newsletters offer suggestions for your next favorite read, from hidden gems to the latest hot pick. Available in six genres, these newsletters include:
a featured book of the month
a special event worth checking out
a curated selection of newly acquired and upcoming titles
booklists for further reading
Whether you prefer classic whodunnits or spine-chilling thrillers, your friendly BPL Reader Services Librarians have recommendations for every reader.
Answer the questions and follow the arrows in the flowchart below to get a reading recommendation from this month's Mystery & Thriller newsletter. Sign up for our newsletters here.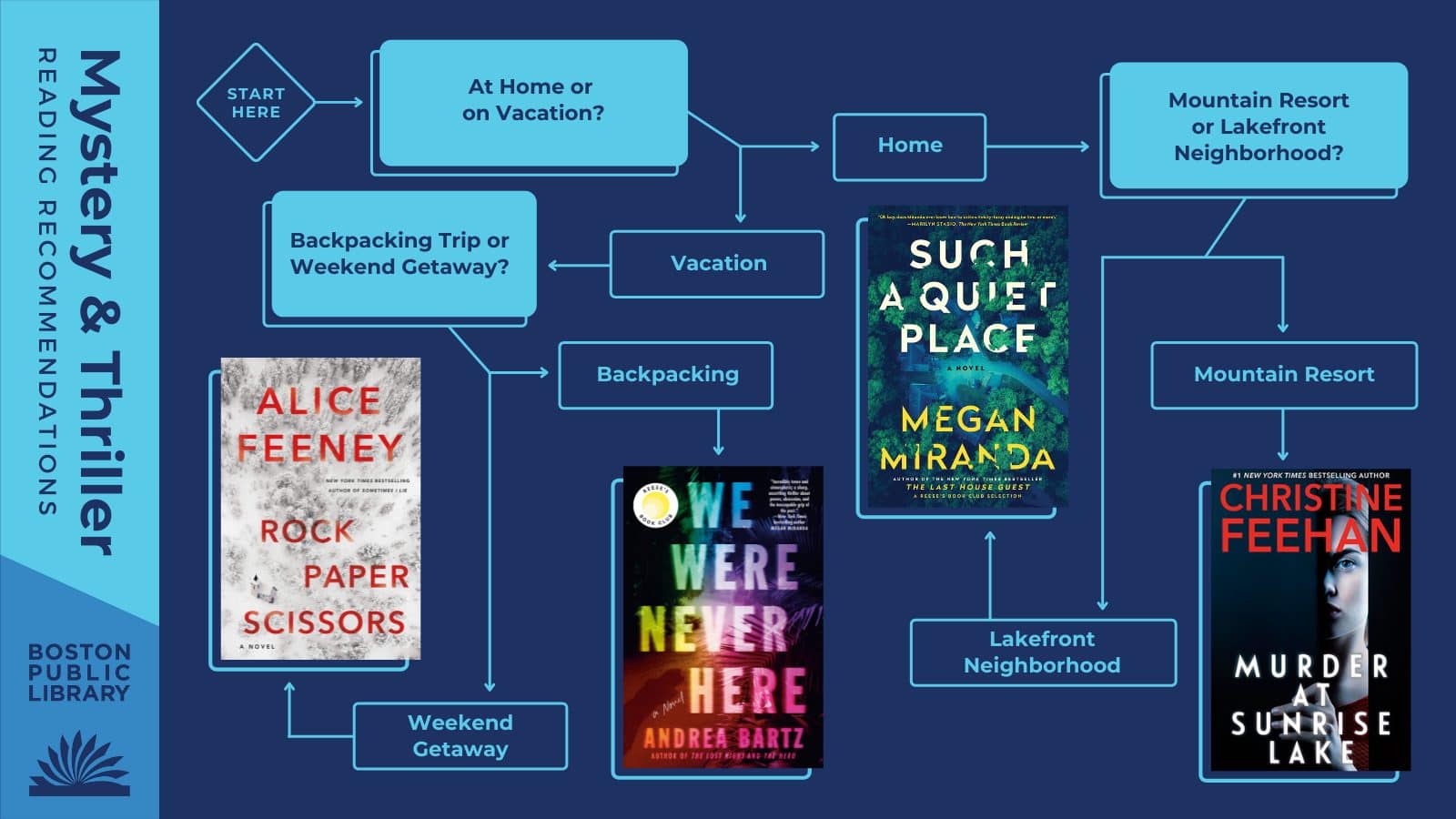 Deep in the California backcountry, a woman is tormented by visions of a killer.
We had no warning that she would come back...
A backpacking trip gone awry tests the relationship between two friends.
Think you know the person you married? Think again...