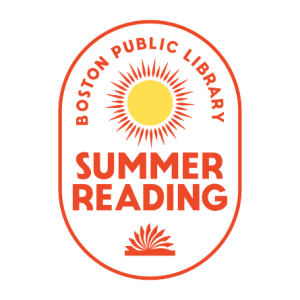 As the weather starts to turn and we begin to bundle up in sweaters and blankets, many of us long for warmer times. So, let's reminisce about this past summer, and all about Summer Reading Bingo! After plenty of manpower in totaling up bingos and participation across all Boston Public Library locations, the results are in! 3,665 of you participated in Summer Reading Bingo this year and more than 500 of you got blackout bingos. We couldn't be happier. You read, you listened, you explored. But what all did you learn, and where all did you explore? Keep scrolling to see what your neighbors discovered!
These are pieces of art you experienced:
And when you learned something new, you taught us a thing or two! Here's some facts that really impressed us:
You also learned:
So many languages like ASL, Portuguese, Korean, Greek, Chinese, Italian, Farsi
Silk shading embroidery, Tunisian crochet, embroidery, crocheting, visible mending, sewing a button, and macrame
How to safely put records on a record player
When to replace a bike tire
How to walk on crutches
How to waack
How to cook so many things like Italian and regional Mexican cuisine, popovers, and bread
How to code in HTML and R
And, that there are always challenges, but there will be good days
Below, you can check out all the places you explored in your neighborhood and where you read outside. It's interactive!
Additionally, 23 of you discovered a new Little Free Library! 
Not only that, but 24 of you read on your porch or deck, 19 of you read in your yard, 20 of you at Boston Common, and 14 along the Charles River.
You all also learned so many things about nature. Here's some facts we particularly enjoyed:
The Arnold Arboretum played a crucial role in preserving the Franklin Tree.
Almost 85% of plant life is found in the ocean.
Earth is home to approximately 100 trillion ants.
The weight of all ants is greater than the weight of all humans.
U.S. Citizens spend over $60 billion a year on hunting, fishing, and observing wildlife.
Only 1% of water on Earth is safe for human consumption.
It takes 2-3 years for pineapples to grow.
Trees never die of old age.
The world has over 3.04 trillion trees.
The Puddingstone in Roxbury contains volcanic rock.
Many animals will not cross the Wallace Line in the ocean.
You also listened to many new songs! We were inspired to create a Spotify playlist for you to peruse what your community has been listening to:
Not only that, but of course, you all read so much. So much, in fact, that it would be impossible to compile a list for every book you read—the number was in the thousands!
As of this blog post, we have contacted all prize winners. If you didn't hear from us—we encourage you to try again next year. All in all, we want to thank you for participating in this year's BPL Summer Reading Bingo and we're looking forward to doing it again with you all in 2024.