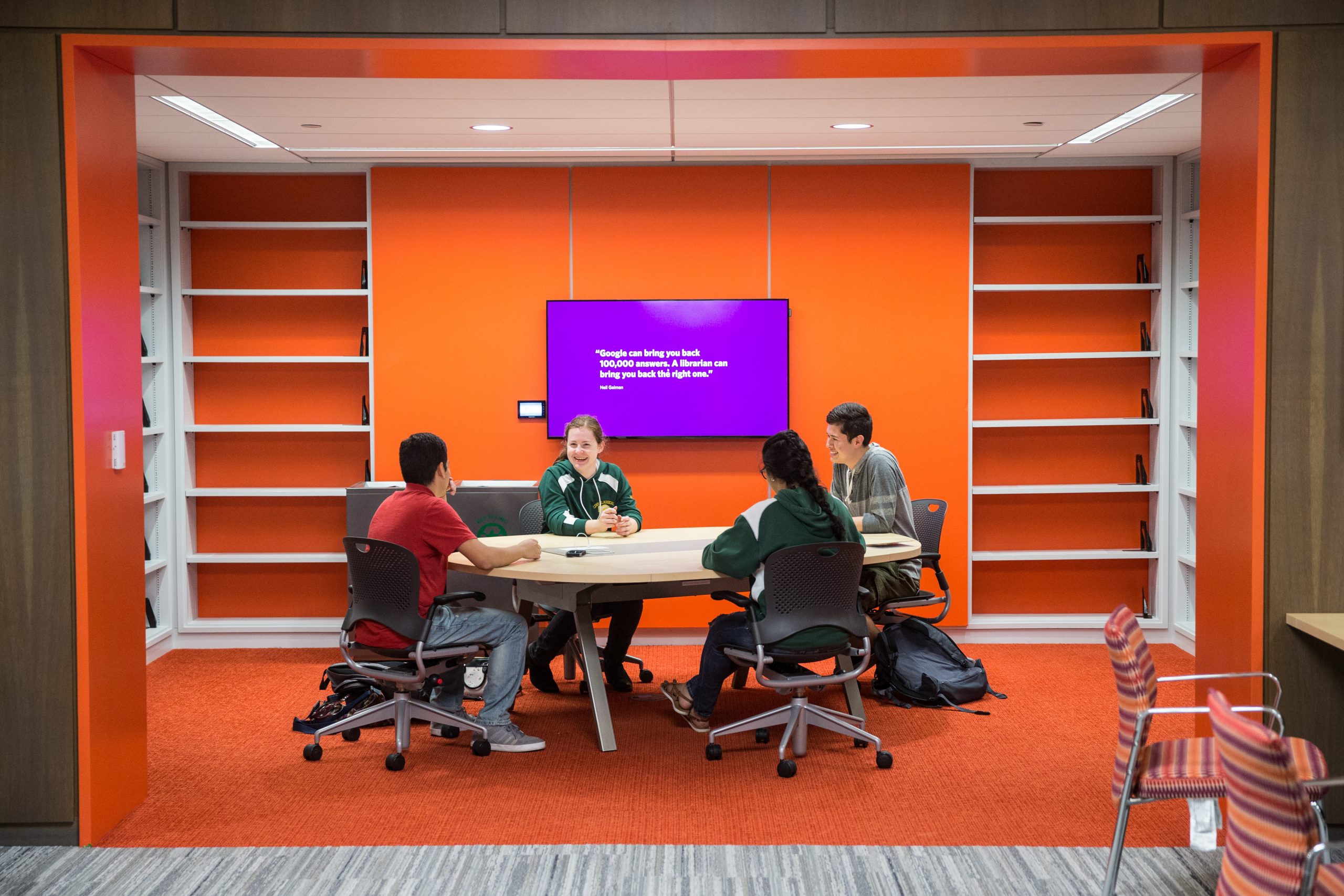 BOSTON - February 19, 2020 - The Boston Public Library's Kirstein Business Library & Innovation Center (KBLIC) is teaming up with Reevx Labs for three special episodes of BPL's virtual roundtable series, "Coffee With KBLIC". Together, Reevx Labs and KBLIC will offer free resources and advice to small businesses and individuals through discussions on personal finance, small business and non-profit banking needs, and banking for veterans. These discussions will be hosted on the BPL's YouTube channel and led by KBLIC Adult Technology Coordinator, Amber De Angelis MLS, MBA.
"The BPL is thrilled to extend our partnership with Reevx Labs to include these vital briefings on financial literacy and resources for small businesses in underserved communities," said David Leonard, BPL President. "Through our 2021 Repairing America initiative, the BPL is sharing knowledge, aiding economic recovery, championing racial equity, and supporting Boston's workforce. We hope the topics covered in these "Coffee With KBLIC" sessions help provide residents with the practical skills needed to succeed financially both personally and professionally."
"Reevx Labs is excited to be a part of the KBLIC coffee talks." Said Derek Lumpkins, Reevx Director. "This is a great platform for us to share our unique resource with your audience, in particular entrepreneurs changing their communities and our world."
The events in the series are:
Coffee With KBLIC: Karleen Porcena and Small Business & Non-Profit Banking: Whether you're getting your business off the ground, or an established small business looking for new solutions, join KBLIC and Reevx Labs' Relationship Manager Karleen Porcena for an Ask Me Anything packed with answers about everything business banking. Learn how to apply for a small business loan, the unique benefits of business banking accounts, and how to get your money working for you. This event will be streamed live on February 22nd at 10AM on the BPL YouTube page.
Coffee With KBLIC: Edgard Arty and Banking for Veterans: Join Edgard Arty, VP Relationship Manager for Reevx Labs and KBLIC for an Ask Me Anything about personal and professional finances for military veterans. Discover benefits and resources for veterans and enlisted service members after they've served. This event will be streamed live on March 8th at 10AM on the BPL YouTube page.
Coffee With KBLIC: Ronald Molina-Brantley and Your Finances: VP ReevX MyBanker Relationship Manager Ronald Molina-Brantley joins Coffee With KBLIC to for an Ask Me Anything-style conversation about personal finance. Learn about starting your financial wellness journey early, managing family funds, living in an underbanked or underserved community, and more. This event is now available to view in full online on the BPL YouTube page.
For the upcoming events patrons are encouraged to tweet their questions before and during the show using the #CoffeeWithKBLIC hashtag, and can ask questions live via YouTube.
Reevx Labs and KBLIC also recently partnered up to provide valuable content and education services to members and patrons through ReevxLabs.com. The BPL provides content on ReevxLabs.com and offers additional educational services for members including book recommendations, business librarian office hours, and more, connecting users to the wide range of free resources available through the BPL.
The learn more about KBLIC's resources for small businesses, entrepreneurs, and non-profits visits bpl.org/kblic-resources.
##
About COFFEE WITH KBLIC
The brainchild of KBLIC Adult Technology Coordinator Amber De Angelis MLS, MBA, Coffee With KBLIC invites entrepreneurs and innovators to a bi-weekly virtual roundtable to share knowledge, experience, and discuss strategies on how business gets done.  Past episodes are available on the BPL YouTube page.
About REEVX LABS
Reevx LabsTM is Berkshire Bank's most recent investment in local communities and the people who live and work in them—created to support emerging entrepreneurs, artists, and small non-profit organizations by providing them with the resources and connections needed to power them today and far into the 21st-century.
The Labs operate with a commitment to banking the underbanked with dignity and a guiding belief that by disrupting the traditional barriers to resources, we can build new economies that change our communities and our world. Learn more at https://www.reevxlabs.com/.
About the BOSTON PUBLIC LIBRARY
Established in 1848, the Boston Public Library is a pioneer of public library service in America. It was the first large, free municipal library in the United States; the first public library to lend books; the first to have a branch library; and the first to have a children's room. 
The Boston Public Library of today is a robust system that includes the Central Library in Copley Square, 25 neighborhood branches, the Norman B. Leventhal Map and Education Center, the Kirstein Business and Innovation Center, and an archival center, offering public access to world-class special collections of rare books, manuscripts, photographs, and prints, along with rich digital content and online services. 
The Boston Public Library serves nearly 4 million visitors per year and millions more online. All of its programs and exhibitions are free to all and open to the public. 
The Boston Public Library is a department of the City of Boston, under the leadership of Mayor Martin J. Walsh. To learn more, visit bpl.org.