Central Library: Kirstein Business Library & Innovation Center (KBLIC)
Boylston Street Building, Lower Level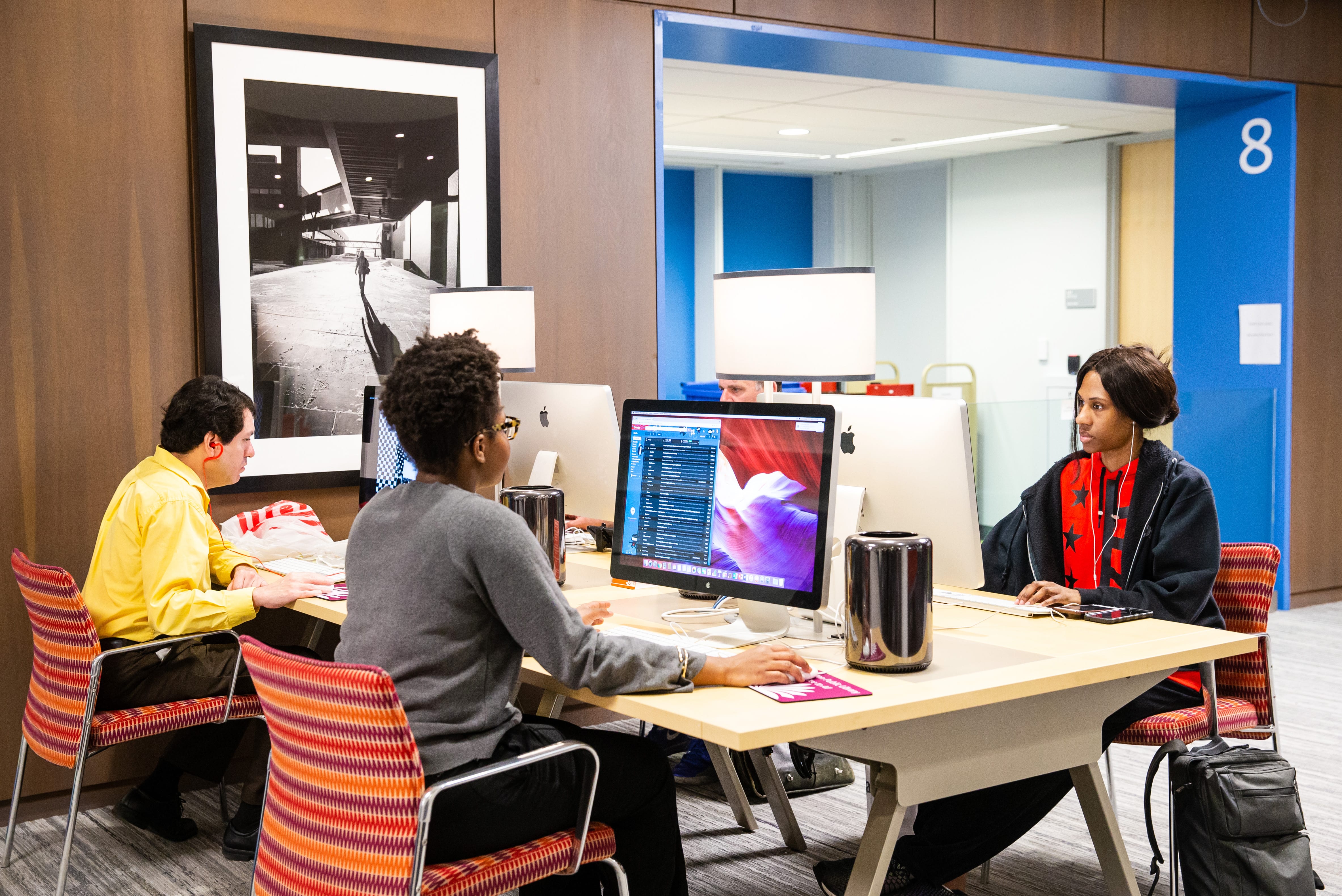 The Kirstein Business Library & Innovation Center (KBLIC) invites media creators, innovators, job seekers, entrepreneurs, nonprofits, investors, coders, and makers to our new space. KBLIC is located on the lower level of the Boylston Street Building. Business-minded individuals can enjoy an inviting and modern space with over 5,000 square feet of printed resources, flexible seating, innovative technology to conduct business research, and dedicated areas for collaborating on projects with colleagues or developing a new career skill. Drop by KBLIC for access to and courses in the latest video editing and production technologies. Within the Kirstein Business Library & Innovation Center, the Thomas R. Drey, Jr. Investment Center – named after a generous retired teacher who researched investing at Kirstein – offers up-to-date materials for those seeking information on how to invest wisely.
The Kirstein Business Branch opened on May 7, 1930. Funding for the founding of the branch was donated by Louis Kirstein, a Vice President of Filene's Dept. Store and Trustee of the Boston Public Library. The Branch was formally named the Edward Kirstein Memorial Library in honor of Louis' father.
Kirstein was the first public business library in the U.S. to be built as a gift of a businessman and the second library in the country to be built specifically as a public business library. At the time, libraries in about 70 cities in the United States were providing business reference services but only about a dozen had separate business branches. Since 1930, Kirstein has stayed at the forefront of library service for business-related materials.