Central Library: McKim Building Master Plan Update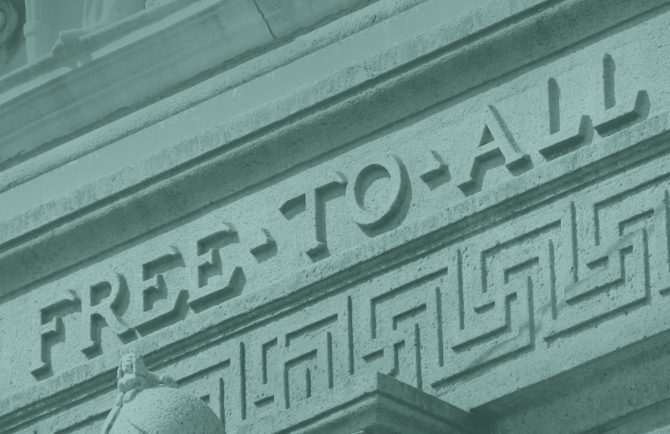 The Boston Public Library undertook a master planning study with the intention to restore, renovate, and reimagine portions of the Central Library's McKim Building, a National Historic Landmark in Copley Square. This project looked at improving access and performance, with a special focus on the Library's special collections, and providing enhanced opportunities for education, interpretation, and engagement.
One area of particular focus is the existing third floor, which is currently inaccessible to the public due to its unsuitable condition for staff, public service, or collections.
The goal for this floor is to provide an educational and cultural destination through engagement with the Library's special and research collections in new and compelling ways.
The second area of focus is the building's exterior. The master plan reimagines the Dartmouth Street plaza and entrance, not only improving accessibility, but also providing the space to use the plaza as a publicly engaging civic hub and urban destination within the heart of Boston.
To supplement these design ideas, the study evaluated the existing building systems, art and architecture conditions, special collections, back-of-house operations, public interfaces, exterior façade, and issues of accessibility in order to uncover opportunities for improvement. The master planning process began in late August 2020 and concluded in fall 2021. The final study document can be found below.
---
McKim Master Plan Community Meeting 10.28.2020
McKim Master Plan Community Meeting 12.15.2020
McKim Master Plan Community Meeting 06.03.2021