Central Library: Rare Books Renovation Project
The City of Boston has funded a $15.7M capital project to perform a full renovation, including extensive environmental and mechanical improvements to the Library's Rare Books Department. The renovation includes improvements to public spaces, collection storage areas, staff spaces, and conservation lab to ensure the long-term preservation of the library's exceptional rare book and manuscript collections. This project is a collaboration between the Boston Public Library and the Public Facilities Department, under the leadership of Mayor Michelle Wu, and the firm Finegold Alexander Architects. Project highlights include: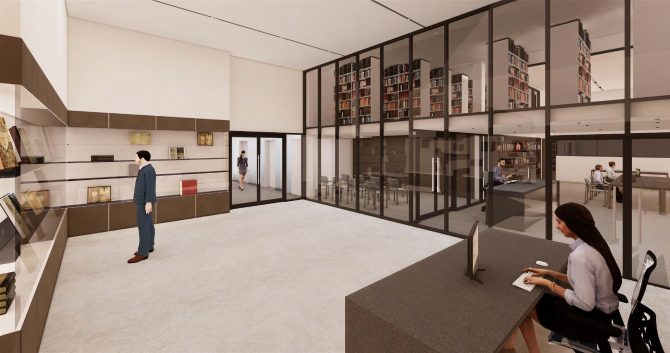 Convenient, direct public access to the department from a centrally-located elevator in the Boylston Street Building
Welcoming visitor's entrance featuring museum-quality gallery space to showcase treasures from the library's special collections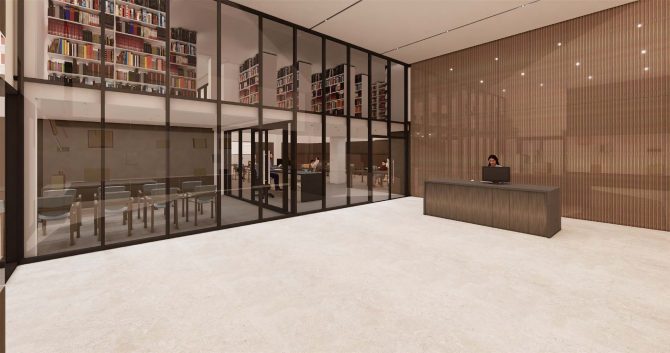 New reading room facilities to serve researchers across all special collections departments
Dedicated classroom space for educational programs and small group visits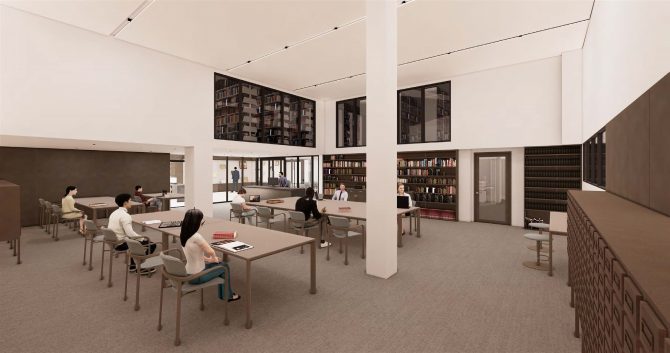 State-of-the art building systems for environmental control, security, & fire suppression
Improvement of special collections storage systems and enhanced capacity
Renovated and enhanced conservation facilities and staff workspaces
Project Timeline
Programming Study - completed 2017
Design - completed  2017—2018
Construction - 2019—2021
Move In - early 2022
Projected Reopening - mid-September 2022
Interim Services
The Rare Books and Manuscripts department is currently closed to all in-person public service for the duration of the renovation. However, department staff may be able to answer certain basic questions about the extent of our holdings via email; staff will respond to inquiries within five business days.
All special collections will be re-opening for research appointments in mid-September. (Please note the Norman B. Leventhal Map & Education Center, opens a new window is currently open.) To request an appointment for Arts, Archives, or Rare Books & Manuscripts, create a reading room account at readingroom.bpl.org, opens a new window and use the new request page to request material for your preferred date and time. Please wait for confirmation of your appointment. If you have questions, opens a new window, special collections staff are happy to help!
Selections from the rare books and manuscripts collection have been digitized and are available via the Internet Archive or Digital Commonwealth. Please note that we are not able to fulfill custom digitization requests.
We know that this closure deeply affects the research community and we greatly appreciate your patience and understanding while we complete this important work to preserve and protect the library's most important holdings.