Special Collections: Use Our Collections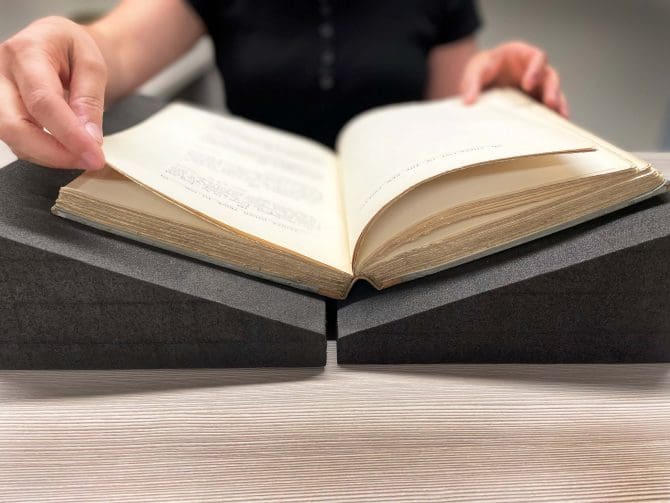 Boston Public Library's Special Collections are open to all.
We encourage researchers from all backgrounds to engage with our collections for research projects, school assignments, documentary films, news articles and blog posts, genealogical family research, or general curiosity. Our materials span centuries, continents, and formats. From medieval manuscripts to modern photographs, we have prints, music, photographs, fine art, letters, documents, and books that cover a vast range of topics, time periods, and interests.
We invite you to use our materials in our reading room at the Central Branch of Boston Public Library, to talk to our librarians, archivists, and curators for reference assistance and scans, or to learn more about publishing with our collections.
Harmful Language Statement
Boston Public Library catalog records, finding aids, and other collection data describe historical materials that reflect the attitudes, ideas, and norms of the time periods and cultures in which they were created and may include direct quotations, images, or detailed descriptions of original documents that incorporate inappropriate or harmful language used to describe persons and events. This includes language that is racist, misogynistic, homophobic, or ableist.
While we strive to describe collections in an equitable and inclusive manner, we recognize that this has not always been the case. Descriptive tools reflect the biases of the librarians, staff members, and affiliates who created them and sometimes contain harmful language, prioritize access to information about white, male creators, and deprioritize description and access to materials about women and people of color.
Legacy description and potentially offensive content may be made available online because the access that they provide to primary source materials is uniquely valuable to the research community at large. Our efforts to repair outdated descriptions and to describe our collections more equitably are iterative and ongoing.