Special Collections: Visit Us
Special Collections is located at the Central Library in Copley Square, at 700 Boylston Street in Boston.
Inside the library, we are located on the 4th floor of the Boylston Street Building.
Take the Glass Elevator near the Boylston entrance to "3U."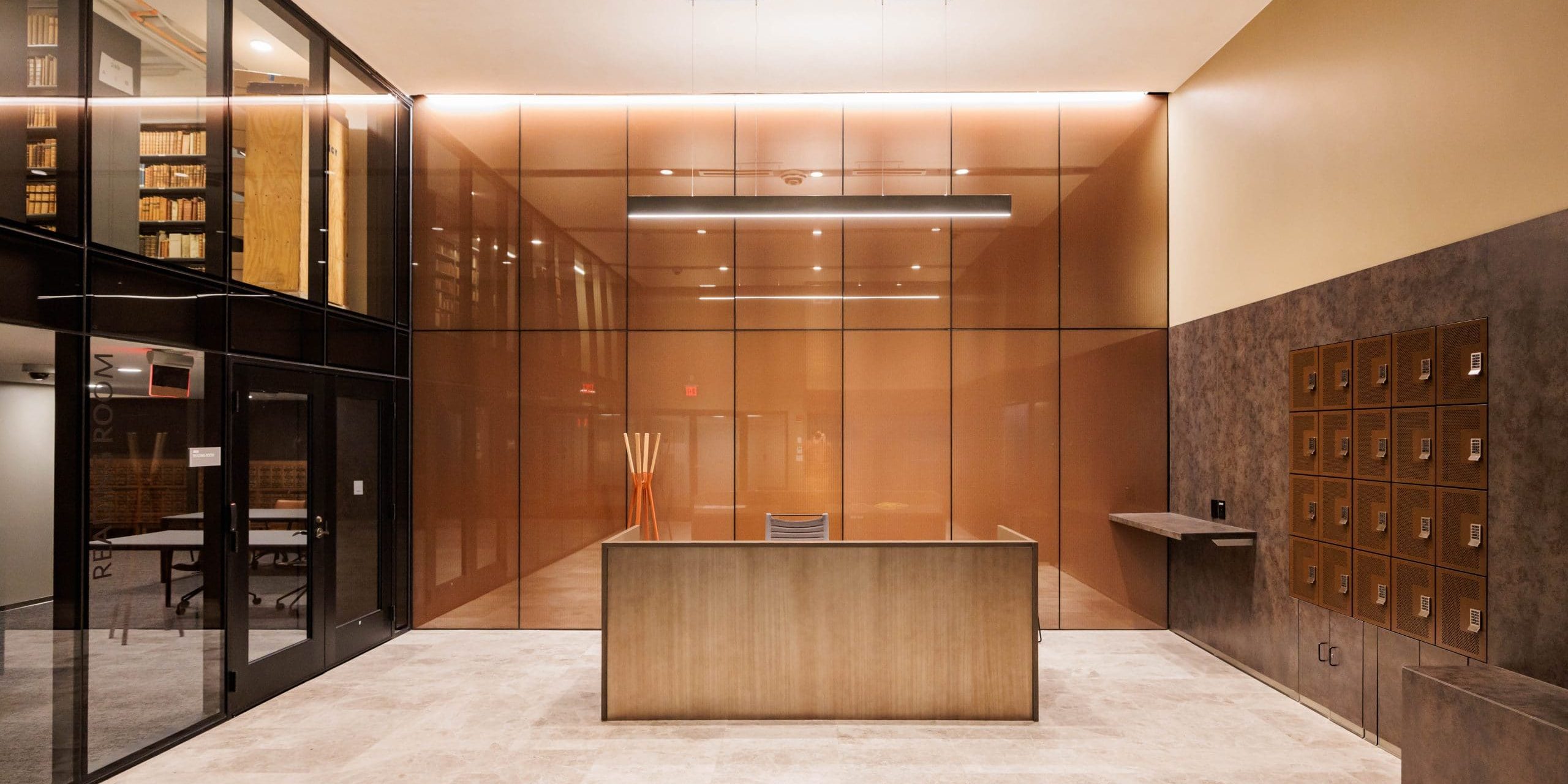 The library is conveniently located near many public transit stations, including the Copley station of the Green Line, the Back Bay station of the Orange Line and Commuter Rail, and bus lines 9, 10, 55, 39, 504, 57, 553, and 501. Use the MBTA Trip Planner for more information on traveling by transit.
Art & Architecture
Explore the Central Library's gorgeous architecture through our Art & Architecture pages — or in person on a tour!
Take a Tour
Join us for one of our public Art & Architecture tours of the Central Library at Copley Square.
With the opening of our renovated Special Collections department, new display cases in the lobby feature a selection of original objects across collecting areas that highlight the work of our staff to acquire, preserve, describe, and interpret BPL special collections.
Patrons are welcome to experience and engage with this display in the Special Collections lobby from 9:30 am - 4:30 pm, Tuesday - Friday.