Special Collections: Plan Your Research Visit
How to Make an Appointment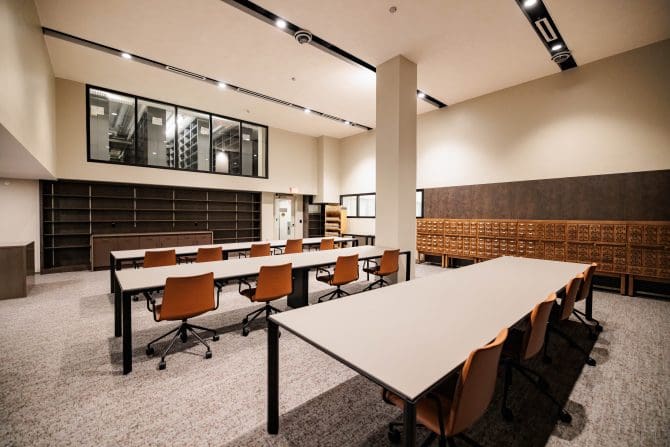 Everyone is welcome to use our collections in our reading room. In order to best get our collections ready for your use, research appointments are required.
To make a research appointment, log into or create a reading room account at readingroom.bpl.org

, opens a new window

and select "New Requests."
Within your Reading Room account, find the department that holds the material (Archives, Arts, Leventhal Map & Education Center, or Rare Books & Manuscripts). If unsure, use any request form on the New Request page and staff will route your request to the correct department.
Fill out the linked request form with as much information as you have. Skip any fields you don't know or enter 'unknown.'
At the bottom of the request form, use the "New Appointment" button to schedule your visit.
Look for confirmation that the item(s) you requested are available on the day you picked. Some material needs work from our staff to get them ready for use, which may cause a delay.
If you aren't sure what you'd like to see, write to us, opens a new window! Our staff are happy to help you search for items relevant to your interests.
At least a week before your appointment, submit requests for all materials you wish to see during your visit. Depending on the collections you are using, some materials may take additional time to prepare. If you're unsure what you need to request, contact us. We're happy to provide reference services before your appointment to make sure you have everything you need. 
If you will need to consult reference materials during your visit, whether from our collections or your own personal material, let us know by replying to the appointment confirmation email you'll receive. 
Arriving for your appointment