Central Library: Delivery Desk
McKim Building, Second Floor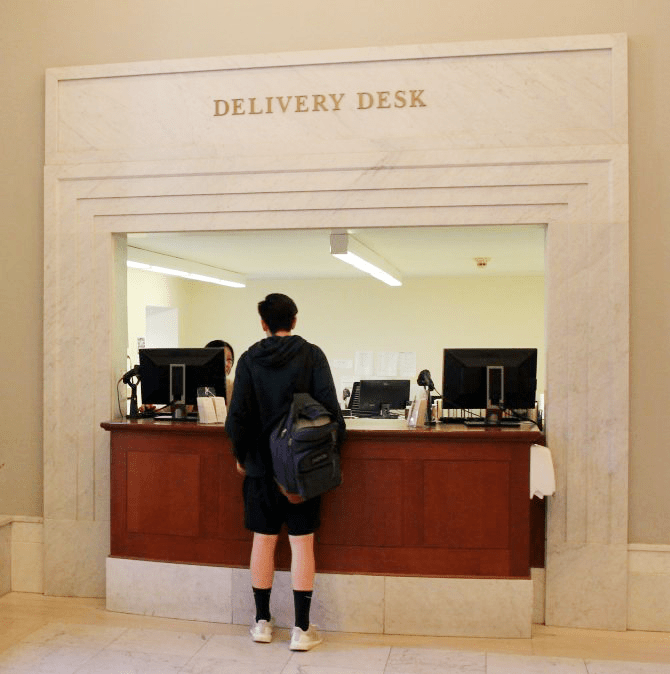 To request In-Library Use Only materials, please visit the Delivery Desk on the 2nd floor of the McKim Building. See map. You may also call ahead to request a title, or request online.
The location of the item will affect the time from request to retrieval. Items will have one of two locations listed in the catalog:
BPL – Central Delivery Desk

These items are on-site and readily available.
They can be requested up to 30 minutes before closing time.
Requests may take up to 30 minutes for staff to process and retrieve.
If requesting in person, you will need to fill out a retrieval slip and give it to the desk staff.

BPL – Archival Center

These items are off-site.
Requests will be fulfilled within 10 days.
You will receive an email when the item is available.
To make a request at the desk or over the phone, please have:
Your Boston Public Library card – if you do not have a card, staff at the Delivery Desk can help you register for one.
The title and call number of the item(s) you want.