This is a series focused on how any couple headed to the altar can find ways to cut back on spending without sacrificing their vision for the big day. Stay tuned for upcoming posts in this series. The next one will be on beverages for wedding receptions.
Wedding photography takes up about 10% of the average couple's wedding budget, which on average is about $2,000 - $3,500. However, if you're trying to keep costs low, here are some ways you can save some of that money.
1.Hire a local photographer. Most photography and videography professionals include travel costs in their fees. The federal rate for travel is 54.5 cents a mile. If your wedding is 100 miles away from where the photographer is based, it will cost about $100 round trip in travel expenses that they will include in their fee. If you can find a photographer you like that's closer, they'll be a cheaper because their travel costs won't be as high.
2. Consider what you want photos of. If you're trying to save money, one of the ways you can do that is by not having the photographer there for the whole event. For instance, you could have them skip the getting-ready shots, and only book them through the cake cutting. Or, if getting the reception professionally photographed isn't a priority for you, consider having the photographer wrap up after the wedding and have a few trusted close friends take photos of the night.
3. Ask for the digital files. Ask for the digital files, and for the rights to reprint them and use/post them (if you don't, the rights belong to the photographer, and not to you). That way, you can get them printed at a cheaper location and save on the cost of having the photographer print them for you.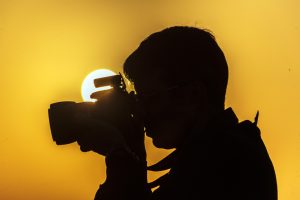 4. Book an off-season or morning wedding. If you're having your wedding in the off-season or at an off-time, you can ask if the photographer if they're willing to give you a discount for these less in-demand times. You can typically expect 10 - 20% savings for less busy times.
5. Book early. Some photographers give you a discount if you book early, so try to find one as soon as you know your wedding date. Plus, if you book with an up-and-coming photographer early, their rates are likely to be more reasonable and you'll be getting higher quality photos for a lower price because they'll be trying to build their clientele/portfolio and get exposure.
6. Ask for referral discounts. If someone referred you, or you referred someone to your photographer's practice, ask them if they'll give you a discount. Most photographers will give referral discounts. Depending on the practice, they may only be $25, but every little bit counts.
7. Work with your venue's preferred vendors. If your venue has a preferred vendor, you will typically get a discount for using them. In addition, your photographer will be more familiar with the venue's layout and know where the best shots are.
8. Don't go all out on the wedding photo album. A bound leather album with hard pages can easily cost $500. However, you can still get a nice photo album for a lower cost. Consider that this might be around for a while, and you'll want something durable so you can share it with future generations.
9. Don't get a proof book. Most photographers offer a proof book for you to look through and decide on your favorite photos. You can then order the photos of your choice. However, these proof books often aren't free. They can cost over $100 depending on the photographer and the number of proofs. Skip the book (unless you plan to use it instead of a wedding album), and review the photos online for free.
10. Use your friends. If you have a friend who's an amateur photographer, have them take your pictures. They can come to the Kirstein Business Library and Innovation Center and use the photo editing software in our InnoLAB for touch ups, if they don't have the software themselves.